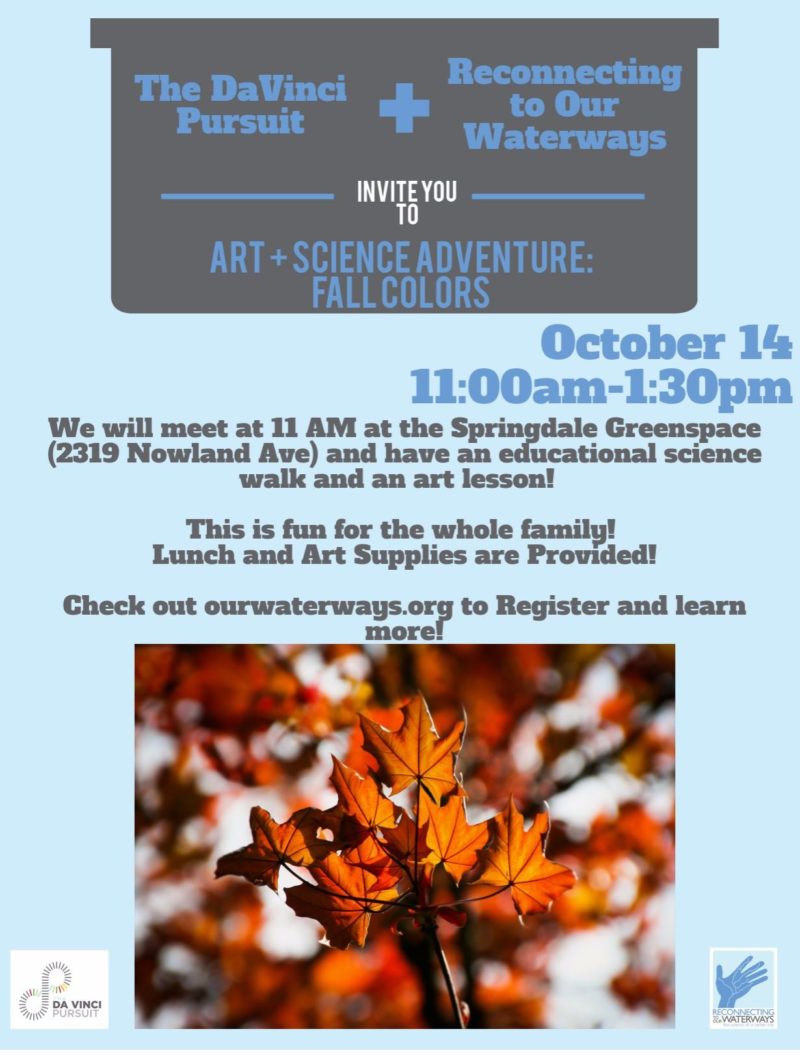 Art and Science Adventures are a series of events co-sponsored by ROW and The DaVinci Pursuit, focused on using art and science to promote interaction, exploration and education of the local waterways.
Art and Science Adventures: Fall Colors will explore the variety of trees along Pogue's Run and the changing of the leaves as Summer turns to Fall.
There will be a guided art lesson as well as an educational science walk. Lunch and art supplies will be provided.
This event is free and fun for all ages.
Please sign up here!